If you run your eCommerce store on the BigCommerce platform, we've got some exciting news for you today. Just in time for the busy holiday season that starts in just a few weeks, BigCommerce has teamed up with Facebook to make Checkout on Instagram available to all merchants in the United States.
Checkout on Instagram enhances the shopping experience by allowing customers to checkout directly from the Instagram app. Previously, they would be directed back to your eCommerce store to complete the purchase, making for a less than optimal user experience.
Now, purchases can be made quickly and easily, increasing conversion rates, and creating satisfied customers! How does it work?
When a customer visits your Instagram and discovers a checkout-enabled product in a post or story, a "checkout on Instagram" option will be presented which they can tap to view more details.
If they wish to purchase, they fill out contact, shipping and payment information and complete the purchase directly thru the Instagram app.
Once the order has been placed, the customer can view order status, estimated delivery date, tracking number and more from the Instagram app.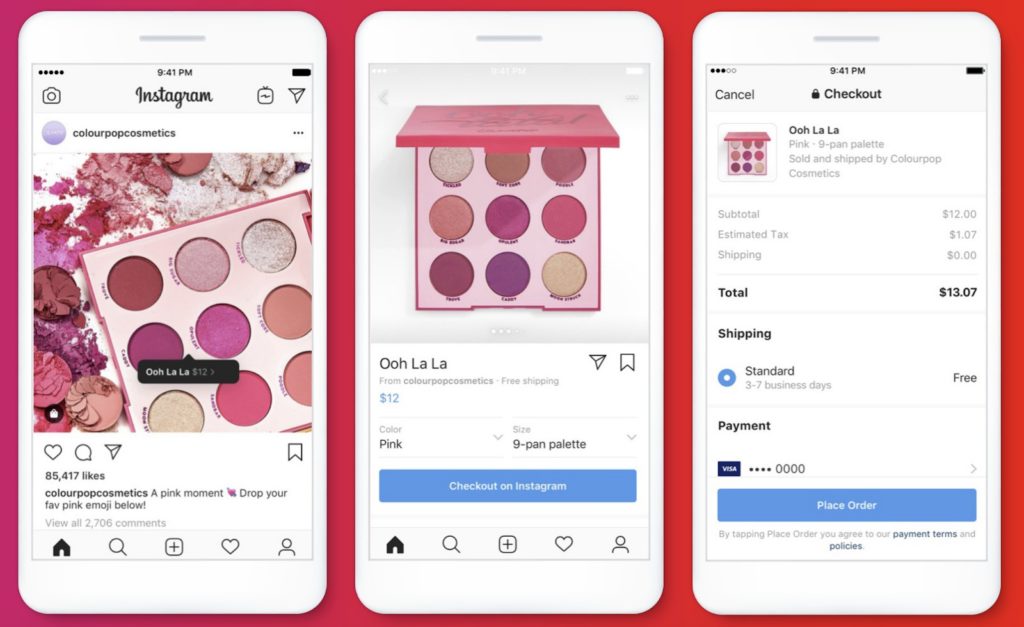 Whether you already have a great Instagram following, or are just building one, there's no reason not to enable Checkout on Instagram for your BigCommerce store. With more than 130 million people interacting with shopping posts each month, checkout brings your products closer to shoppers without leaving the app.
As a BigCommerce Preferred Agency Partner, our clients can be one of the first to enable Checkout for Instagram on their eCommerce store.
Current BigCommerce store owners can click here to get access to Checkout for Instagram. If you're considering BigCommerce for your eCommerce store, click here for a free trial.